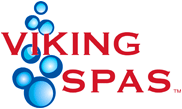 strive to provide the highest quality spas at the most affordable price. Our spas are one of the most energy efficient in drawing the least amount of electricity, while still maintaining optimal water jet pressure. It is our commitment to provide the best value that has earned Viking Spas an impeccable reputation within the spa industry and gained us affiliations with some of the largest retailers in the World. Feel free to check out our products and experience first hand Viking's value.
Pools Patios and Spas can help you with all your spa and hot tub maintenance and repair needs. Please note, at this time, we only service spas that we installed. Some of our services include:
Cleaning your spa, filters and more
Removing and killing bacteria
Helping with your spa chemicals, PH balance and more
For more information or to schedule spa or hot tub maintenance, spa or hot tub repair or a spa or hot tub cleaning, click the button below.
Stop in at our showroom and find all the spa chemicals you need to eliminate bacteria and keep your water clean and clear: water balancers, shock removers, water enhancers and complete spa care kits.  We carry Spa Frog @ease products to eliminate bacteria, the key to proper spa maintenance.  Give us a ring before you come if you are looking for specific spa products.